composer for film, television & games
Music Production/Orchestration/Arranging/Collaborations
Music Department/Music Editing
2012 - 2016, Seasons 1-4, 4 Movies
Composer Assistant/Music Editor
Music by Brian Carson
DHX Media/Disney XD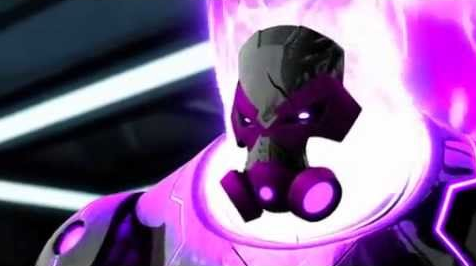 2012 - 6 Part TV Movie
Composer Assistant/Music Editor
Music by Brian Carson
Mattel
about Marcelo Trevino
Award-winning composer and producer Marcelo Eugenio Trevino (born April 5, 1977), is best known for teaming up with Mexico's leading and Grammy Nominated alternative rock band Panda as an arranger, producer and on tour keyboard player, he is a Berklee College of Music Film Scoring and Songwriting graduate (2000, 2001).
He's produced, arranged and scored numerous projects for years, including his award-winning solo album 'Todo'. Recently Marcelo scored the docu-drama Rebel Pope for National Geographic International, the soccer action-animated feature film Selección Canina and the National Geographic soccer series Las Fieras del Fútbol.
Currently, he is also collaborating with Brian Carson (Max Steel/Mattel, Slugterra/Disney) as assistant composer and music editor.
Marcelo loves going to the movies, reading and talking about technology, he twits constantly (@marcelotrevino) and likes photography. He is currently living and working in Vancouver, Canada with his wife and 2 girls Nina and Emma (pictured here in the background photo playing piano :)
Music
Listen to selections from original score compositions for Film, TV and Game projects.
From the Sci-Fi/Action Feature Film Seres:Genesis

From the Sci-Fi/Action Feature Film Seres:Genesis

From the Suspense/Drama Feature Film La Lectora

From the Suspense/Drama Feature Film La Lectora

From the Drama/Musical/Romance Feature Film Rebellious Children of the Unconscious

From the Drama/Musical/Romance Feature Film Rebellious Children of the Unconscious

From the Animated Sports/Action Feature Film Seleccion Canina

From the Animated Sports/Action Feature Film Seleccion Canina

From the Animated Sports/Action Feature Film Seleccion Canina